Description
Original Vintage Paul Rogers Tattoo Machine
Offers Considered via email
1980 #45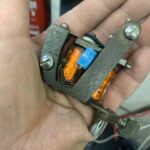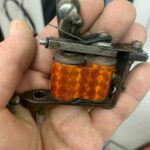 This tattoo machine made by Paul Rogers in 1980 has a lot of history. Built in the shack in Jacksonville, Florida, also known as Jax Beach Paul Rogers made some of the finest tattoo machines ever built.
* This is an original Tattoo Machine built by Paul Rogers
* Tattoo Machine #45 built in 1980
* Runs Great!