Tattoo Machine Repair | Reparatur von Tätowiermaschinen
I CAN FIX YOUR BROKEN TATTOO MACHINES,
NOT YOUR BROKEN HEART!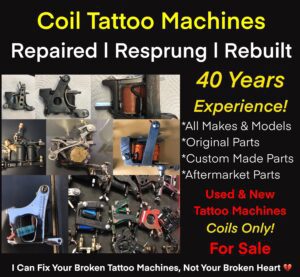 Coil Tattoo Machines
Repaired | Resprung |Rebuilt
Close to 40 years experience repairing, rebuilding and tuning Tattoo Machines, since 1983 I am tattooing professionally and I use coil tattoo machines exclusively. Micky Sharpz, Original Paul Rogers, Owen Jensen, National Tattoo Machines, Mike Drexler, Adam Ciferri, Seth Ciferri, Juan Puente, Catfish Carl, Bavarian Custom Irons, and many many more tattoo machines are in my collection.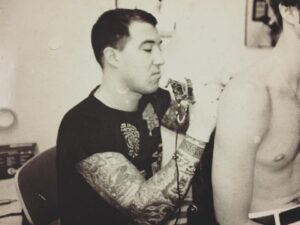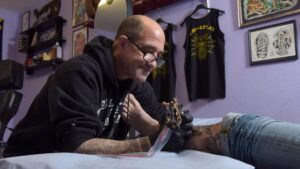 Tattoo Machine Repairs On All Makes & All Models!
Any Style of Tattoo Machine Frame
Single Coil Tattoo Machines
Double Coil Tattoo Machines
RCA Conversions
Frames Oil Blackened or Powder Coat Paint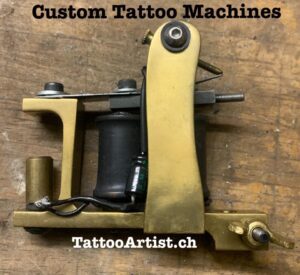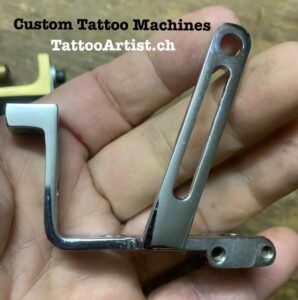 Tattoo Machine Parts – Original | Aftermarket | Custom Made
Armature Bars
Front Springs
Back Springs
Contact Screws
8 Wrap, 10 Wrap, 12 Wrap Coils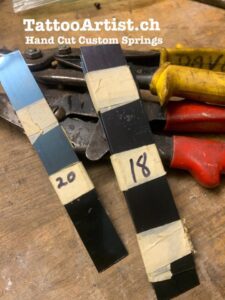 Front Binding Posts
Back Binding Posts
Yokes
Frames
Wiring
Capacitors
Replacement Tube Vices
Spring Saddles
Solder Lugs
Screws & Washers
Thumb Screws / Wingnuts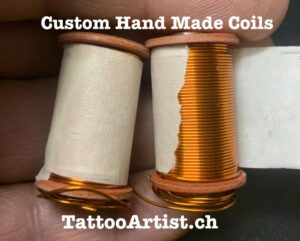 Rotary & Pen Type Tattoo Machines
Motor Replacements – New & Used
Contacts Cleaned & Polished
Footswitch Repair & Service
All Types of Foot Control Switches Fixed & Repaired